Hello there!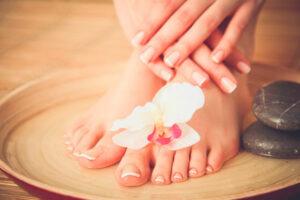 Taking a step towards a healthier you can often seem like a daunting task, especially when faced with persistent issues such as fungal nail infections. These infections, often overlooked, can have a substantial impact on your comfort, confidence, and overall health. As part of the 10% of the population grappling with this problem, you're definitely not alone. Today, we're here to help you embark on a journey towards healthier, stronger nails and renewed self-confidence. Let's take this important journey together!
Decoding Fungal Nail Infections
A fungal nail infection, medically known as onychomycosis, often starts innocuously as a small, almost invisible white or yellow spot beneath the tip of your fingernail or toenail. As the infection progresses, it may cause your nail to discolour, thicken, and become brittle around the edges. In some instances, multiple nails may be affected, but it's rarely all at once. While early-stage fungal nail infections may not cause any discomfort, if left untreated, they can lead to painful complications and, potentially, more significant health concerns.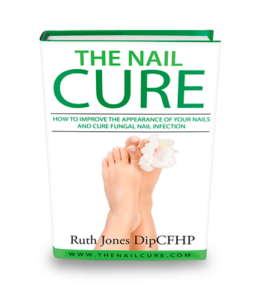 A Holistic Approach to Nail Health: The Nail Cure
Treating fungal nail infections isn't merely about addressing the symptoms; it's about treating the root cause and enhancing your overall health. In my eBook, "The Nail Cure," I delve into various lifestyle modifications – from dietary changes to hygiene habits – that can promote healthier, fungus-free nails. However, sometimes lifestyle changes alone might not be enough to fully eradicate a stubborn fungal infection. That's where our specially formulated product, Formula 3® Antifungal, comes in.
Formula 3® Antifungal: A Revolutionary Over-the-Counter Fungal Treatment
Prescription medications for fungal nail infections can sometimes be aggressive, with a host of undesirable side effects. That's where our over-the-counter solution, Formula 3® Antifungal, shines. This unique, patented solution utilizes the natural properties of jojoba oil to deliver active ingredients directly to the fungal infection site.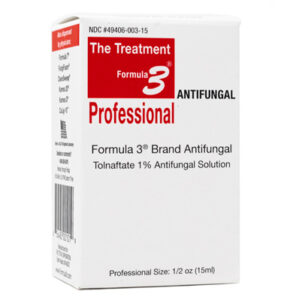 What distinguishes Formula 3® Antifungal as the best antifungal cream isn't just its proven effectiveness, but also its holistic approach to treatment. Unlike conventional treatments, Formula 3® Antifungal does more than just eliminating the fungus. The natural oils within the formula work towards conditioning and strengthening the nail, promoting overall nail health. Having recommended Formula 3® Antifungal in our clinics for several years, we've witnessed phenomenal success and a multitude of nail transformations.
Your Journey to Health Begins Today
Taking the first step towards overcoming a fungal nail infection can be intimidating, but you're not in this alone. Regardless of gender, social class, or background, if you're someone who values health, appearance, and hygiene, you're already on the right path.
Don't let the fungal infection define you or your health. The time to act is now. Start your journey towards healthier, more beautiful nails with Formula 3® Antifungal.
Click the link, grab your bottle today, and say goodbye to the discomfort and inconvenience of fungal nail infections.
Remember, overcoming a fungal nail infection is not merely about seeking a cure; it's about embarking on a holistic journey towards improved health. And on this journey, we're with you every step of the way, offering guidance, support, and effective solutions like Formula 3® Antifungal – your optimal nail fungus remedy.
Thank you for joining us on this journey to health. We look forward to celebrating your victories along the way!
Ruth
DipCFHP
The Nail Cure